In January 2009, based on its cosmetic expertise acquired over a period of 20 years Repères created a subsidiary entirely dedicated to the cosmetics / luxury / perfume sectors: Repères Beauty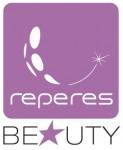 Under the aegis of its CEO, Christian Hardy, this subsidiary has merged the current cosmetic teams of Repères and Déduction inspiring them with the same drive while preserving two distinct commercial departments:
. the "luxury / selective / health" department headed by Amélie Debaye,
. the "mass-market" department headed by Bénédicte Lunel.

The creation of this entity is a strong statement enhancing Repères image with clients in a strategic area for the company.

It is also the accomplishment of the integration of Déduction within Repères bearing in mind that Danielle Hirsch, the founder of Déduction, continues to manage relations with the company's heritage clients.

This new entity corresponds perfectly with the values of Repères: Rigour, Honesty, Partnership, and the constant Search for progress.

The major challenge for Repères Beauty will be to provide its clients with operational answers (while taking into account their budgetary constraints) by offering them methodologies that go beyond the scope of standard studies.

The development of this subsidiary will therefore be conducted in partnership with all of the other teams within Repères and will call on their expertise (Qualitative, Data Mining and Communities) so as to provide the most relevant research.

In addition to brands that have been partners for many years, Repères Beauty is also aiming to develop business with new clients seeking to employ new evaluation approaches.

We wish Repères Beauty much success!