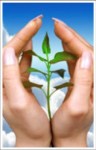 The Repères vision is founded on designing new market research tools. It is in such a context and as an extension of our work on virtual worlds that we became interested in the Serious Game phenomenon: This type of protocol, generating excellent results in the field of teaching and training could be a solution for making our studies more participative, more involving and producing more creative results. The question is, could we invent the "Market Research Game"?
We evoked the idea of such research with Guy Parmentier from the ESC Chambéry laboratory, with whom we are collaborating in the field of the Co-designing of Virtual Worlds. Guy suggested we join a working group that happened to be forming on the subject.
With this group, composed of three companies (Sphinx Développement, Symétrix, Repères) and two research laboratories (Syscom and ESC Chambéry), we had the pleasure of being selected within the framework of a call for research-development projects by the government, within the context of the "Digital" part of the plan to restart the economy launched on 27 May last by Nathalie Kosciusko-Morizet.
Our shared project "Serious Lab for innovation" is aimed at developing a web platform making it possible to implement Serious Game principles in a market research approach.
The Serious Lab project should result in an operational prototype by the end of 2011 and will receive a global subsidy of 700 000 euros.