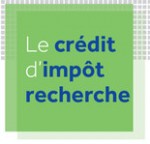 We have the honour of having been recognised by the French Ministry of Higher Education and Research as a sub-contractor eligible for tax credit for research. This certification validates the fact that Repères has sufficient R&D potential to be a registered service provider for third parties.
In practise this implies that any company which calls on the services of Repères within the framework of a Research and Development project eligible for research tax credit may benefit from a tax cut for this service (up to 30%).
Do not hesitate to contact us for more information.