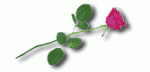 With the Danone Research team we had the pleasure of being invited to speak at the prestigious Sensory Science Symposium Pangborn, which was held in Minneapolis in August.
On this occasion, Michel Rogeaux and I had the opportunity of presenting the Home Use Blog to the scientific community involved in the field of sensory studies and consumer tests.
As a reminder, the Home Use Blog is a protocol by which consumers test an innovation and exchange impressions in a community blog during the entire experience. This dual immersion of the product experienced by each respondent and within a community proves to be an extremely rich source of information and insight. At the same time, the possibility for the project team of monitoring the test day by day allows for a great deal of adaptability and is very motivating.

This approach is also highly flexible: Since November 2006, when we presented the methodology for the first time at SEMO with Danone Research, we have had the opportunity of using Home Use Blog (for Danone and for other manufacturers) in a great variety of configurations:
. in different countries, over varying periods of time (with a project in the very short term for a HUB during 3 months).
. by combining the Home Use Blog with other approaches, for example by organising at the end of the blog a Focus Group with the participants face-to-face to work in a more creative manner on the elements of the product mix.

In a nutshell, we are convinced that this method will become firmly established as part of marketing research practises in product development processes. The enthusiastic response on the part of the participants at the Pangborn conference backed us up in our conviction.

You will find here the slides of the Home Use Blog presentation at Pangborn.