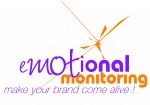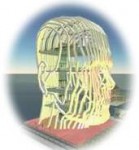 As in 2008, Repères received two "Grands Prix des Etudes" Marketing awards at SEMO.
This is the second year running that the Emotional Monitoring method has won awards: After the Silver Trophy in the category of International Surveys for a Thalys Emotional Monitoring conducted in 4 countries, we were proud to receive the Golden Trophy this year in the Brand/Product/Communication category for an Emotional Monitoring study of Fleury Michon.
The aim was to determine the impact of a TV sponsoring operation on the emotional relation linking the customer to the Fleury Michon brand. The Emotional Monitoring approach has proved particularly effective in analysing the impact of a campaign and in providing operational recommendations.
At the same time we received the Silver Trophy Field award for the Prospective Interactive Co-design of "Fresh fruit and vegetable kiosk" undertaken jointly by Repères and the prospective agency Proâme (Maryline Passini) for UNFD and CTIFL. The objective was to use consumers' imagination to promote the consumption of fresh fruit and vegetables in an urban environment.
A warm thank you to our clients who put their trust in us regarding these new approaches, especially Catherine Roty from CTIFL, Sandrine Choux from UNFD, and Eric Coly and Hervé Dufoix from Fleury Michon.