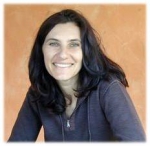 Interview of Marie-Laurence Juan (Associate Director Repères, Head of Qualitative Research) by Thierry Semblat (Market research news) on how to co-design.
MRNews: Repères is among the market research institutes familiar with approaches based on co-design with an interesting track record...
Marie-Laurence Juan: We are indeed one of the pioneering companies in the implementation of this type of approach, having been one of the very first research institutes present in Second Life. The story dates back a bit, but it was quite surprising how this social network was a huge success in the beginning only to decline in popularity soon afterwards. All the same, it was a great learning experience for us. Especially with the project for the renovation of the public gardens in the Parisian Les Halles district. The lessons learned with that project are still proving to be very useful in projects we are conducting today.
What lessons did you learn with Second Life?
It was a defining experience for us. The most important thing it taught us was that co-designing works and that it provides valuable help in developing innovative projects. We realised that certain individuals who are a few steps ahead than others can contribute radically new and even brilliant ideas. But we also learnt that this creative ability is not just the attribute of trail-blazers and that it can apply to anyone as long as the right approach is adopted. Co-design, based on the principle of the consumer being at the heart of the process, also seemed to us to be an efficient means of reducing the risk of failure in innovative projects - which we know happens roughly in 80% of cases - without, however, eliminating the risk altogether.